POWERFUL CLIENT RESULTS IN JUST 4 DAYS!
This is just one of our satisfied clients who took the "leap of faith" and
decided to entrust us with doing a "Review Commercial" to help brand
her company and stand out from her competition.
We syndicated her commercial on February 24, 2019 and by
February 28, 2019 these were the results.
If you look closely at the image below you will see that after we
syndicated her "Review Commercial" to all of her social media sites…
that she received 2,753 views in JUST 4 days on her you-tube channel!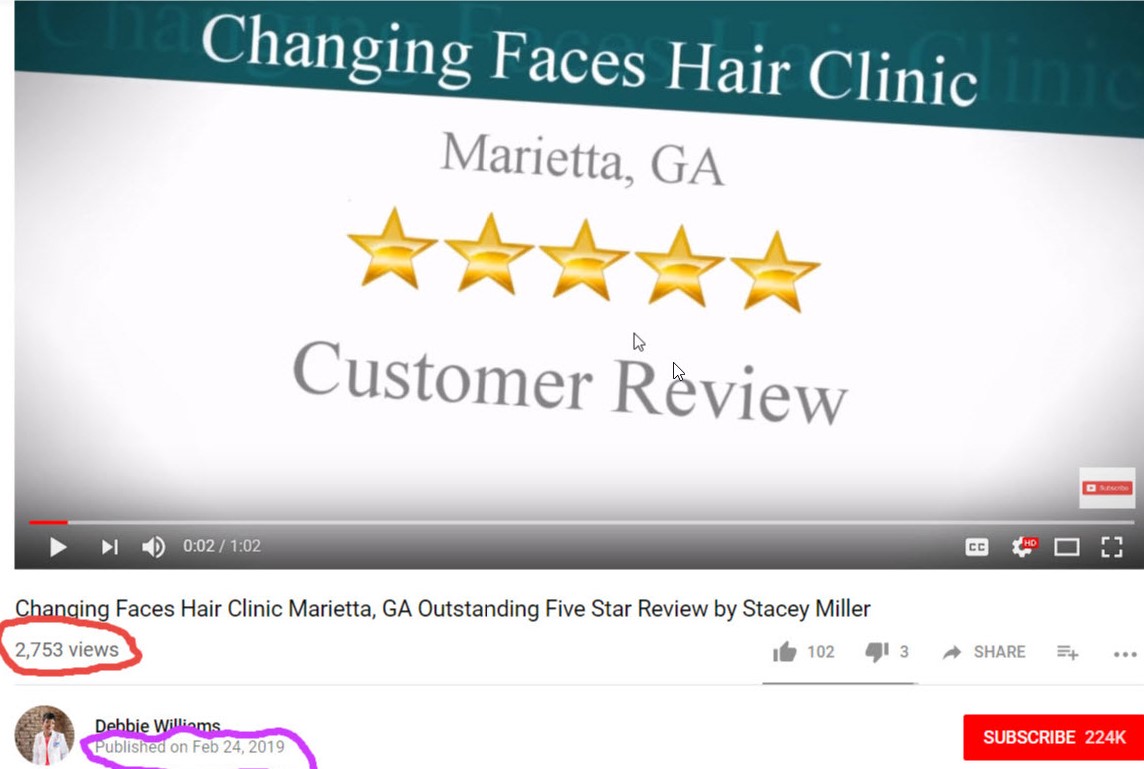 Say what?!?
And the image below shows where her "Review Commercial" ranked for her
business name as well as her personal name on google…
AGAIN, in just 4 days!!!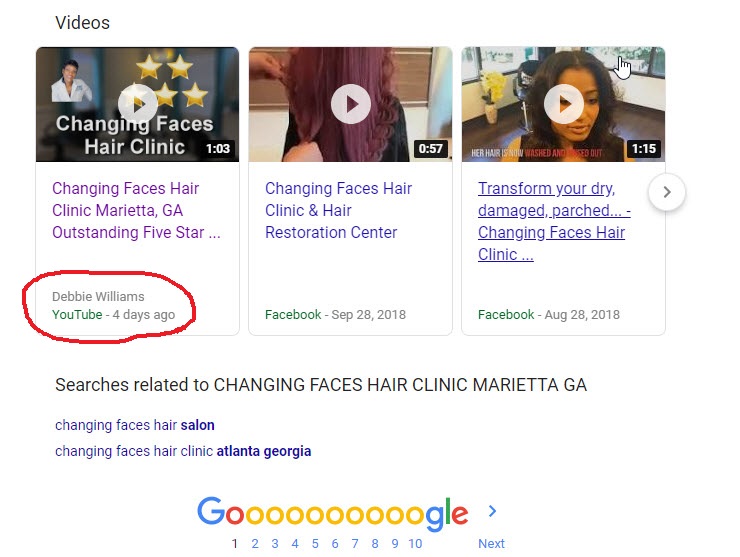 What would having an additional 2,753 eyeballs on your business…
promoting you as the Leader & Expert in your industry do for your
monetization and customer growth?
When prospective customers/clients "google" your business, how would
a "Review Commercial" make you stand out among all of your competitors?
I challenge you to search out your competition for yourself.
Do they have any "Review Commercials" or expert videos online?
If they do, then you can already be losing customers...
if they don't, even better.  Don't let them grab your spot!
Click the link below now before the "Beta" price disappears and
you'll have to pay the post launch price of $497.
---
Debbie Williams,

Changing Faces Hair Clinic

The video was great! They knew exactly how to represent me and my business in a professional and engaging way. I am very pleased.
Chantel Morgan,

HWB, LLC

Sophia and her Team of Experts did a phenomenal job creating my Review Commercial. Not only was it everything I expected it to be, I have had a lot of new clients because the Review Commercial helped me to stand out above my peers. I love the instant credibility it gave our business when it was promoted on all of our social sites. We will definitely be using Ascension Marketing Domination for more services!